DIY Oil Bypass with external cooler.
---
As I was parting together my Oil bypass system I had went to a swap meet and noticed an oil cooler with 3/8 barbed input and output, It was small and the perfect setup to add to my bypass as an additional cooling tool for the 6.0. I admittedly had about a 12 degree delta on my EOT and ECT, this is after a full flush with the Restore products and the addition of ELC. I do know that I have partial flow through my stock oil cooler because it cools when I am idle, but I didn't like the 12 degree delta and I was seeing an EOT of 205-212. So this post is a visual of how I added an external oil cooler at a low cost. All the parts were purchased off of Ebay with the exception of the cooler, I got that at the swap meet for $10. The whole set up with filter was a little over 200. I could of cut cost with using non braided line and standard brass fittings and tapping a stock oil filter cap. I wanted something a little more visually appealing. The mount is a simple piece of Aluminum angle Iron that I cut out and made myself in about 30 minutes, the return is plumed into the side of the oil fill stem I used an 1/8" NPT tap and it works great. I plumed the cooler in as the first item the oil goes through after leaving the oil filter cap, the output of the cooler goes into the bypass filter, from the filter the oil is returned back to the fill tube. The Filter base was on Ebay (factory rejects from blemishes, nothing some paint didn't fix). The Oil cap was the most expensive item besides the Amsoil filter, but it does work look nice. The Pictures should explain the rest. I have already seen about a 6 degree drop, not to bad for a $10 cooler and a small amount of extra line.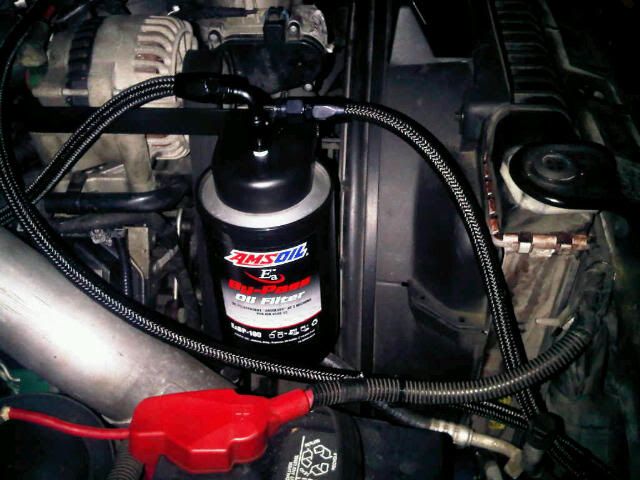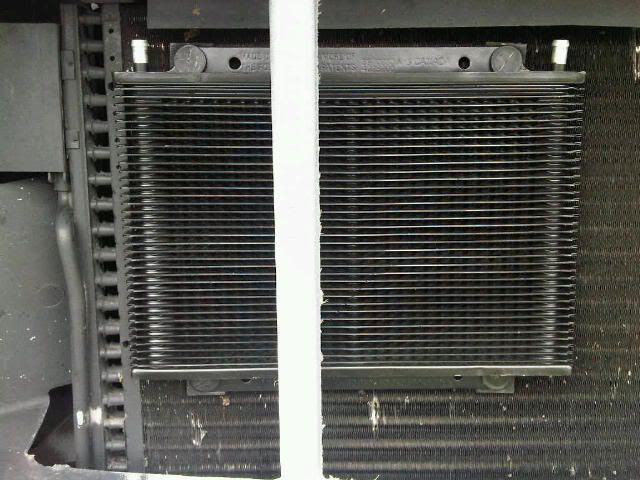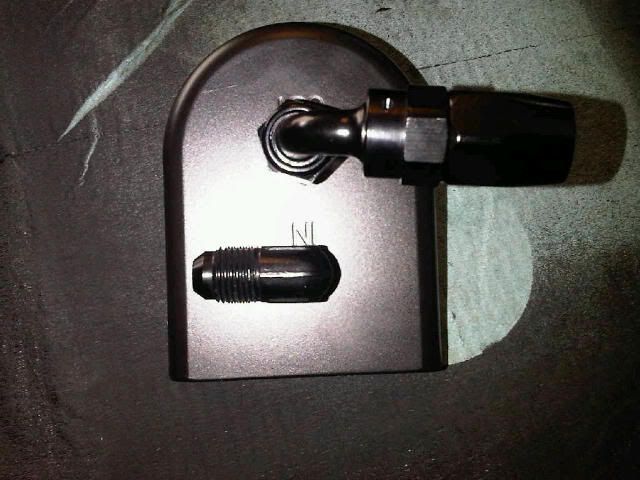 __________________
David
04 F350 Lariat Crew Cab Long bed Leveled
CAT ELC w/Coolant bypass AMSOIL w/Oil Bypass filter, custom external oil cooler 4" Maganaflow Turbo back -cat, Airaid, zoodad mod, 6.4 Banjo's, SCT Livewire w/ ********** Tunes, Swamps 58V FICM w/performance flash, Custom Diesel EGR ******, AirDog II 150
New internal Oil cooler, ECT 193 EOT 195 towing!
---
Last edited by Powerstroked; 05-25-2011 at

07:34 AM

.