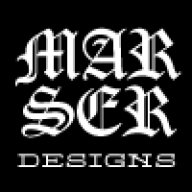 Joined

Jan 23, 2016
Messages

94
Reaction score

0
Hello from California!
(lengthy post)
I have a 2016 F-250 with 70,435-ish miles on it that I purchased new Jan of 2016 and has been a great truck up until Thanksgiving week of 2022.
With the exception of 2 times, I've always changed my own oil (Motorcraft 10-40). I was running out of time for a yearly desert camping trip for Thanksgiving so I went to my local Oil Changers to have it done. Well roughly 430 miles roundtrip I pulled back in to my driveway with an engine knock, now this my be coincidental or the engine developed it on its own. I got home Wednesday afternoon before Thanksgiving day and called my friend who's a Ford diesel master mechanic and he told me to change the oil filter and cut the Oil Changers filter open to inspect it for metal shavings. So I made it to Autozone just before they closed and purchased a Motorcraft filter and Motorcraft 10-40 oil and changed it Thanksgiving morning. I cut open the filter and sure enough it had metal shavings in it. I contacted the Oil Changers store I had the work done at the following week because they were closed the Thursday/Friday because of Thanksgiving, long story short It's on me because I didn't contact them first before I touched it. So I basically voided that warranty from them.
I went and had an oil analysis done on the Kendall oil they put on the truck, one from the Motorcraft oil and then I went back and got a sample of clean Kendall oil from them. Unfortunately all the readings are foreign to me because I don't know what I'm really looking for. I still have the oil and the filter from the original oil change.
I had the truck towed to my local Ford dealer December 13th where it's currently awaiting a new long block. I was told the engine is available and I should have it completed by the end of December 2022, then it's been one story after another from them. I call every 2 weeks and get the same stories "We've escalated the engine claim and we should have it soon" and "Good news, the engine shipped, but we don't have tracking information" and "The engine never showed up"
They haven't torn in to the truck to actually tell me what's wrong with it or what failed. I've been told possibly a rod bearing or lifters. I'm in outside sales so I drive a lot and was basically forced to go spend $50k on a new car because they don't know when or if an engine is going to ever arrive.
The picture of the engine that's clean is from the passengers side and the picture of the drivers side is the dirty, not sure if that tells anything. And the picture of the oil filter on the truck is the next morning before I touched anything, to me that shouldn't look like that after 430-ish miles, the radius arms are always clean with no oil residue ever.
I have video clips that I'm trying to figure out how to attach here.
Does anyone have any thoughts on what the knock could be??
View attachment 792602
View attachment 792601
View attachment 792600
View attachment 792599
View attachment 792594