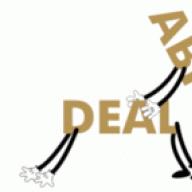 Joined

May 18, 2011
Messages

4,934
Reaction score

13
Location
Unfortunately, you can only go so far in that regard before you need to rip out the 6.4 and start testing the 6.7 and 6R140 in the truck.

I think I'm there. But there is no way to anticipate what I might encounter.

i might be calling on people with an '08 to '11 and Auto Enginuity to watch PIDs for me if I run into trouble after my truck becomes "incapacitated".

Let me state it up front, this swap is a bit of a gamble as far as the transmission selection goes. I think the engine part is fine. If the transmission doesn't doesn't work out, I'll fall back to a different model.
I might even go so far as to recommend testing whatever controller you intend on using on an actual truck. I agree its a gamble - but you also have a whole lot of what you need in that picture I posted - combine that with an actual truck to get signals off of and being able to figure out how and when to apply which solenoids and do it so it doesn't "lock up" the trans is going to make or break the transmission selection.